Feature Screenplay by H.W. Freedman ©Copyright 2004 by the Author
Based on the author's stage play of the same name.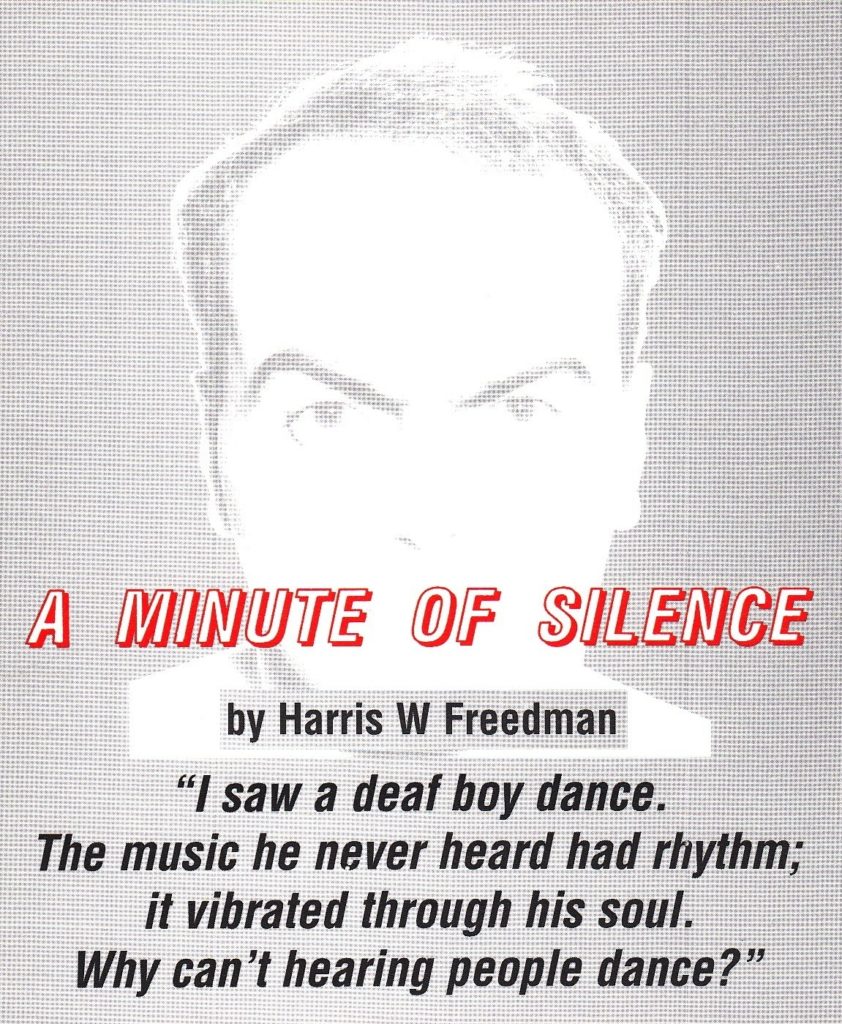 Logline: Dora, Anglo-Indian, a psychologist, returns to Mumbai to find her Indian father who abandoned her. Dev, a deaf shoemaker in a travelling circus, unwittingly becomes her first patient. Dev reverses roles and cleverly guides Dora through a catharsis that reconciles her with the memory of her father.
Genre
Comedy, Fantasy, Romance
Cast Breakdown
Leading roles:
Male: 2 ages late 20s, (1 deaf and 1 hearing,).
Female: age late 20s
Time
The Present
Location
Mumbai, India
A Minute of Silence Emerging Screenwriters Comedy Screenplay Competition, Quarter Finalist Project Year 2021; Semi-Finalist selection in the 2010 Slamdance Screenplay Competition; A Minute of SIlence (Stage. Play) – Finalist – New Century Playwright Awards 2001; A Minute of Silence (Stage Play) – Semi Finalist – Julie Harris Award, Beverly Hills Theatre Guild, 1998.
The stage play A MINUTE OF SILENCE was produced in London at the Upstairs at the Gatehouse Theatre directed by Harris Freedman.